Healthcare
Memorial Satilla Health
Healthy communities provide a better environment in which to do business. In our region, top quality healthcare has been a longstanding priority. At every level, from preventive care to emergency responders, local hospitals, and clinics, healthcare providers are nationally recognized for excellence. Waycross and Ware County is proud to be home to Memorial Satilla Health an Hospital Corporation of America affiliate.
Memorial Satilla Health is a mission-driven, community-based health system with a 231-bed full-service hospital. Our tradition of care began more than 60 years ago and continues today with more than 600 employees, physicians and volunteers. The hospital serves as regional referral center for more than 185,000 residents across nine counties in Southeast Georgia. Key services include a very busy ER where we treat more than 45,000 emergencies each year; our Heart, Cancer, Surgery, Rehabilitation, Sleep and Birthing Centers with specialists trained specifically for these needs; and an extensive Mental Health program for seniors and those suffering with memory loss.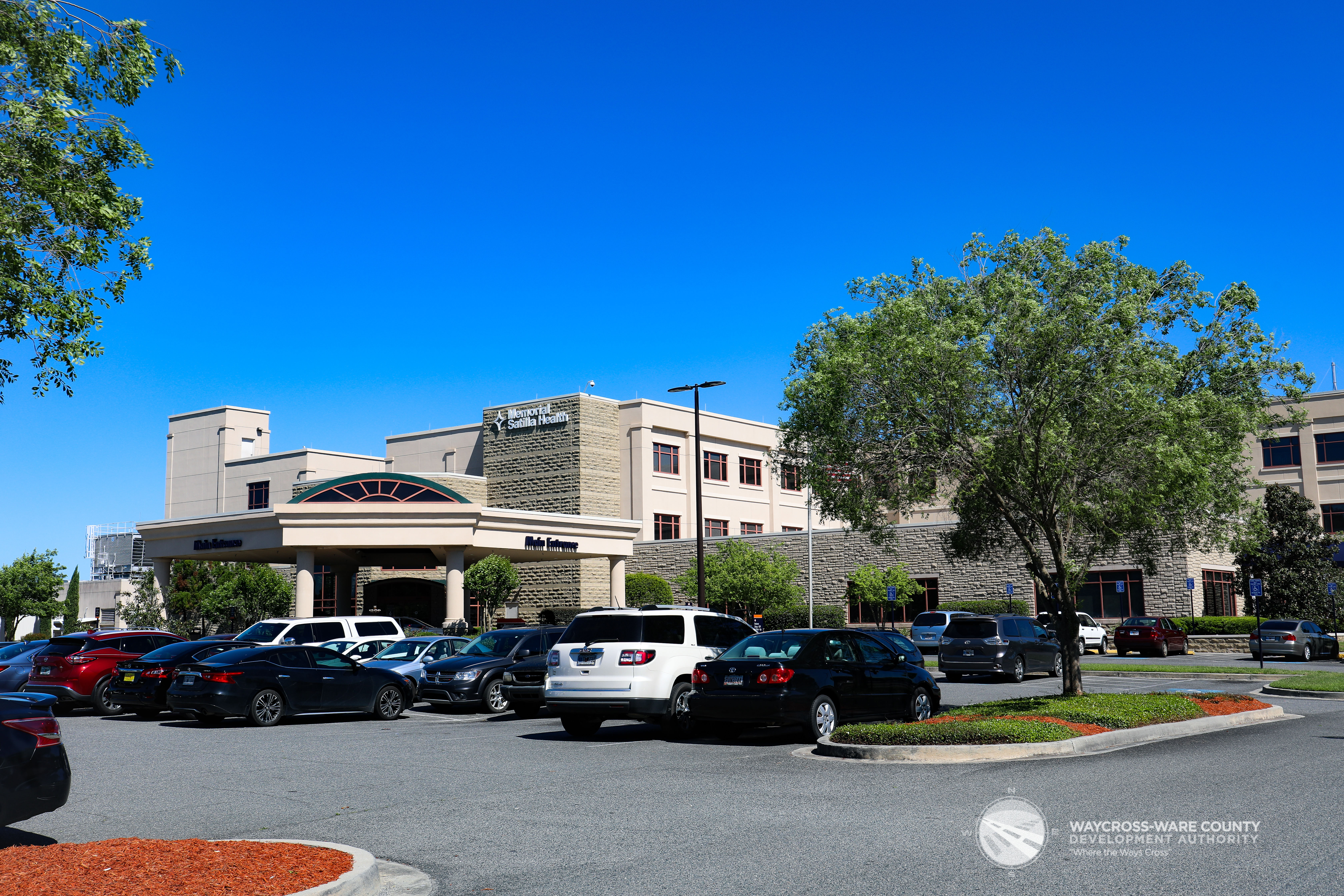 ADD PAGE
As you navigate our website, you can use the "Add Page to Report" button to add any page or property to a custom report that you can print out or save.