WWDA Picks Jana Dyke
11/30/2016
Courtesy of: The Waycross Journal-Herald www.wjhnews.com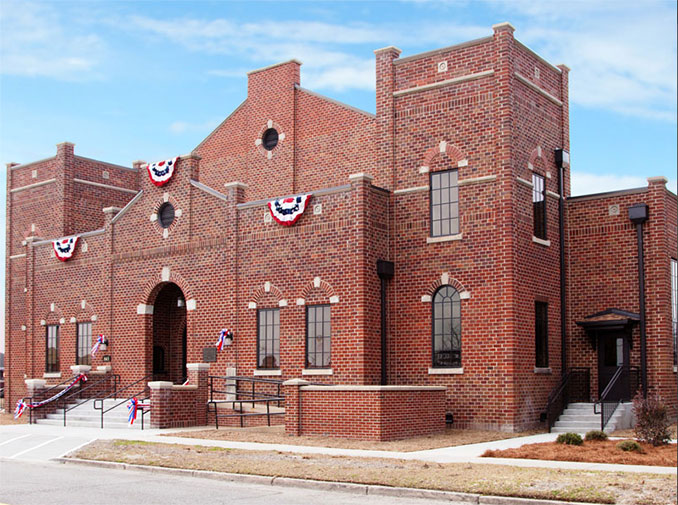 The Waycross-Ware County Development Authority has decided on a replacement for its interim Director Jim Lenahan, it was announced by Board Chairman Dr. William Clark. Jana Dyke of Sylvester, Ga., is expected to join our community's economic development team on Jan. 3 and will be bringing 15 years' experience to the job.
Ms. Dyke is winding up her job as director of Sylvester's Main Street/Downtown Development Authority as she prepares for her new job in Waycross, where she will be tasked with establishing a "strategic plan" to market Waycross-Ware to industrial prospects and investors.
Getting to know the community in terms of available resources will play an integral role in the development of that plan, Dr. Clark said.
Previously, Ms. Dyke held positions with the Lee County (Leesburg), Ga. Chamber of Commerce, the Destin, Fla. Chamber of Commence, Santa Rosa Beach, Fla. Chamber of Commerce and Real Living Realty Advisors at Valdosta.
"I have been a part of economic development for the past 15 years through my work with development authorities and chambers of commerce," she said in a prepared statement.
Dyke said she is looking forward to the challenges that lie ahead. "It will give me an opportunity to build upon those (previously established) foundations and be a part of increasing the tax base and employment prospects for the community," she said.
Commenting on the presence of the CSX Railroad's Rice Yard here, a diverse manufacturing base which includes mobile homes, boats and fabric dryer belts, a well-established retail store base, and the convergence of several major highways at Waycross, she said: "The assets of this community provide an excellent base for existing and new businesses to operate. I look forward to working with the members of the WWDA and other stakeholders to become a part of the economic engine that moves Waycross and Ware County forward."
The creation of an economic development website that markets Waycross and Ware County to the outside world will be high on her to do list during her first six months of employment. "We have been reviewing our available industrial sites over the past few months in preparation for a marketing push," Dr. Clark said.
Other duties will include developing relationships with current partners involved in workforce development for the region and establishing relationships with statewide economic development agencies and site consultants, said Dr. Clark.
Besides Dr. Clark, other members of the WWDA's Board include Waycross Mayor John Knox, Chairman Jimmy Brown of the Ware County Commission, James Willis of the Georgia Power Co., retired banker Pam Hart, Ty Wright of Prime South Bank, Daniel Morris of First Southern Bank, and Pharmacist Yolanda Rivers.
The Journal-Herald extends a cordial welcome to Ms. Dyke as she prepares to join our community's leadership team. We wish her every success in her upcoming role as Waycross-Ware's go to person for industrial development.
ADD PAGE
As you navigate our website, you can use the "Add Page to Report" button to add any page or property to a custom report that you can print out or save.