Clayton Homes Waycross Plant turns out 25,000 home
12/03/2019
Recently, Clayton Homes manufacturing facility, located inside the Waycross and Ware County Industrial park, celebrated the production of their 25,000 home. Members of the Clayton family celebrated the milestone during their lunch as plant leaders treated their team to lunch catered by Boss Dawg Hotdogs and SnoBiz. Other community members present were Chairman of the Waycross and Ware County Chamber of Commerce, Mr. Patrick Simmons and Executive Director of the Waycross and Ware County Development Authority, Jana Dyke.
Plant Manager, Scott Rainwater remarked: "We have achieved this milestone through the hard work and dedication of our team members. We have dedicated ourselves to continued product manufacturing efficiencies which will in turn provide our customers with the highest quality manufactured homes. As we continue to move in a forward direction, we ensure to maintain our key company values and look towards the next milestone."
"Clayton Homes continues to serve as one of the largest employers in the community and is a wonderful community partner for our future workforce", said Dyke.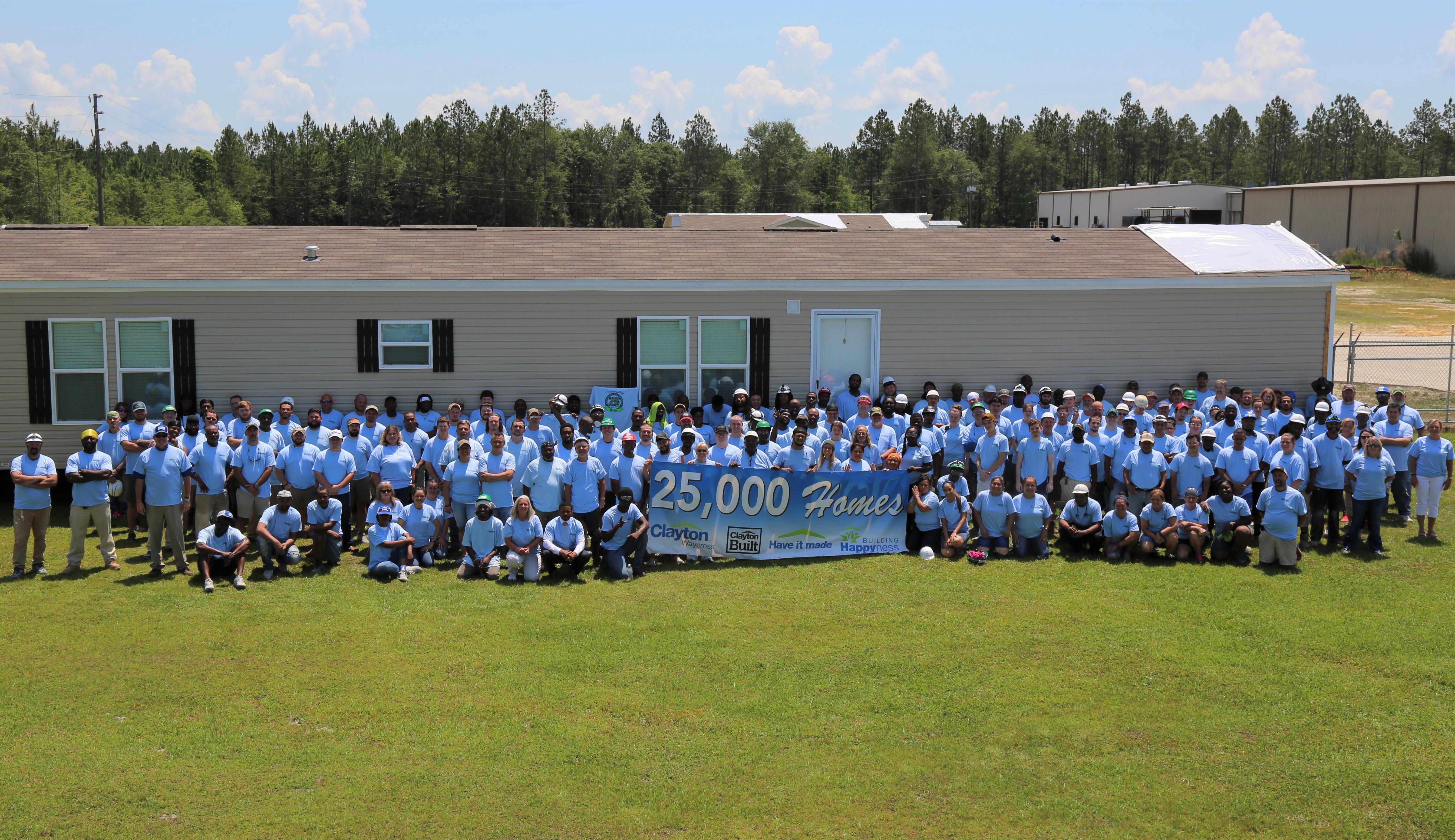 ADD PAGE
As you navigate our website, you can use the "Add Page to Report" button to add any page or property to a custom report that you can print out or save.