19th Annual Okefenokee Swamp Park Light Show
12/13/2019
19th Annual Okefenokee Swamp Park light show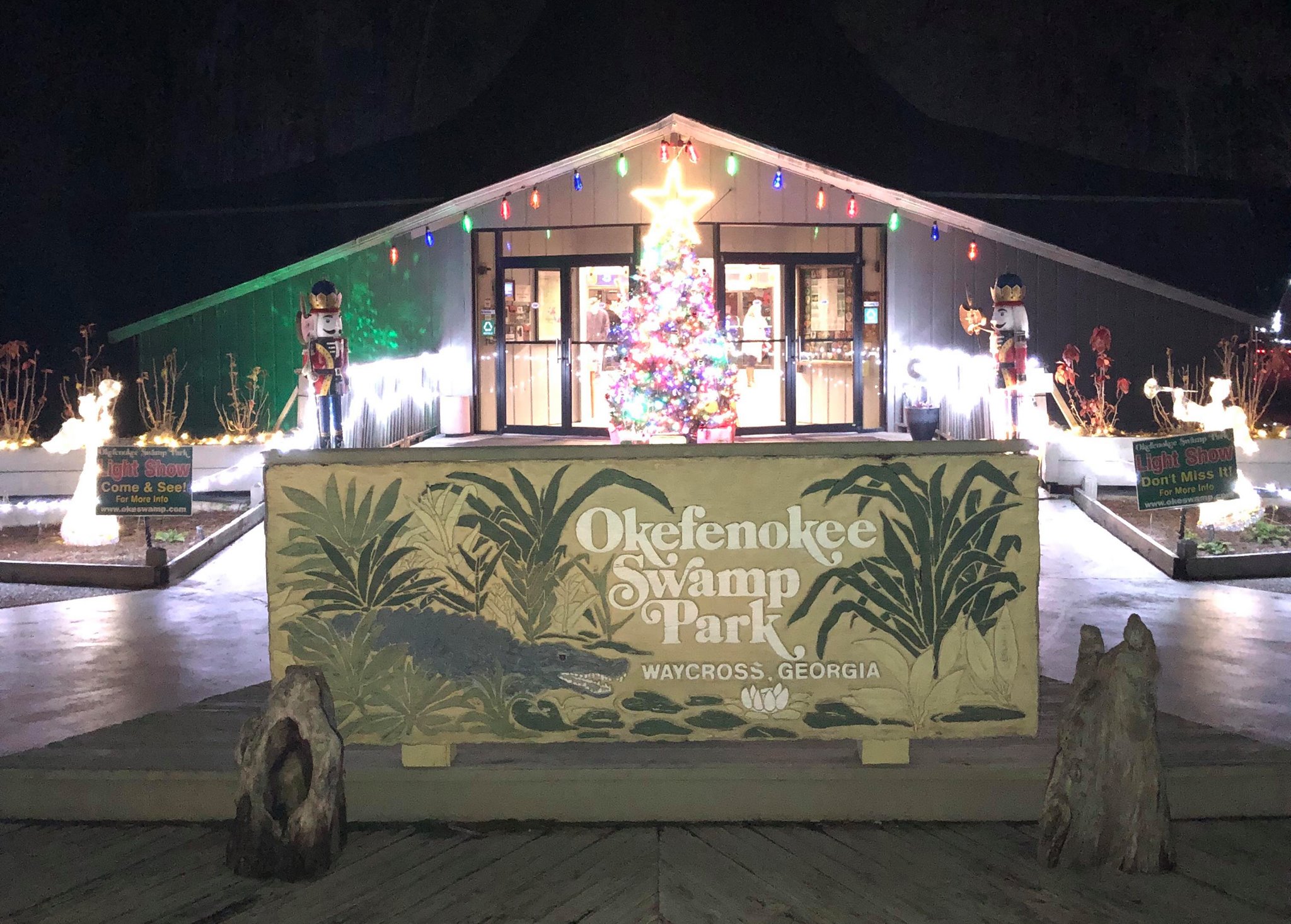 Bring a blanket and snuggle on the trains as they make their way along a 1.25-mile rail at the Okefenokee Swamp Park Annual Light Show in Waycross, filled with thousands of lights. Walk through the park and enjoy a meal or snacks (including gator tail) at the Peach Pit Snack Shack.
The Okefenokee Swamp Park never fails to create the most beautiful light show. Guests travel from all over to visit the Okenfenokee Swamp Park at Christmas time, it is truly the most magnificent sight!
Dates and rates below: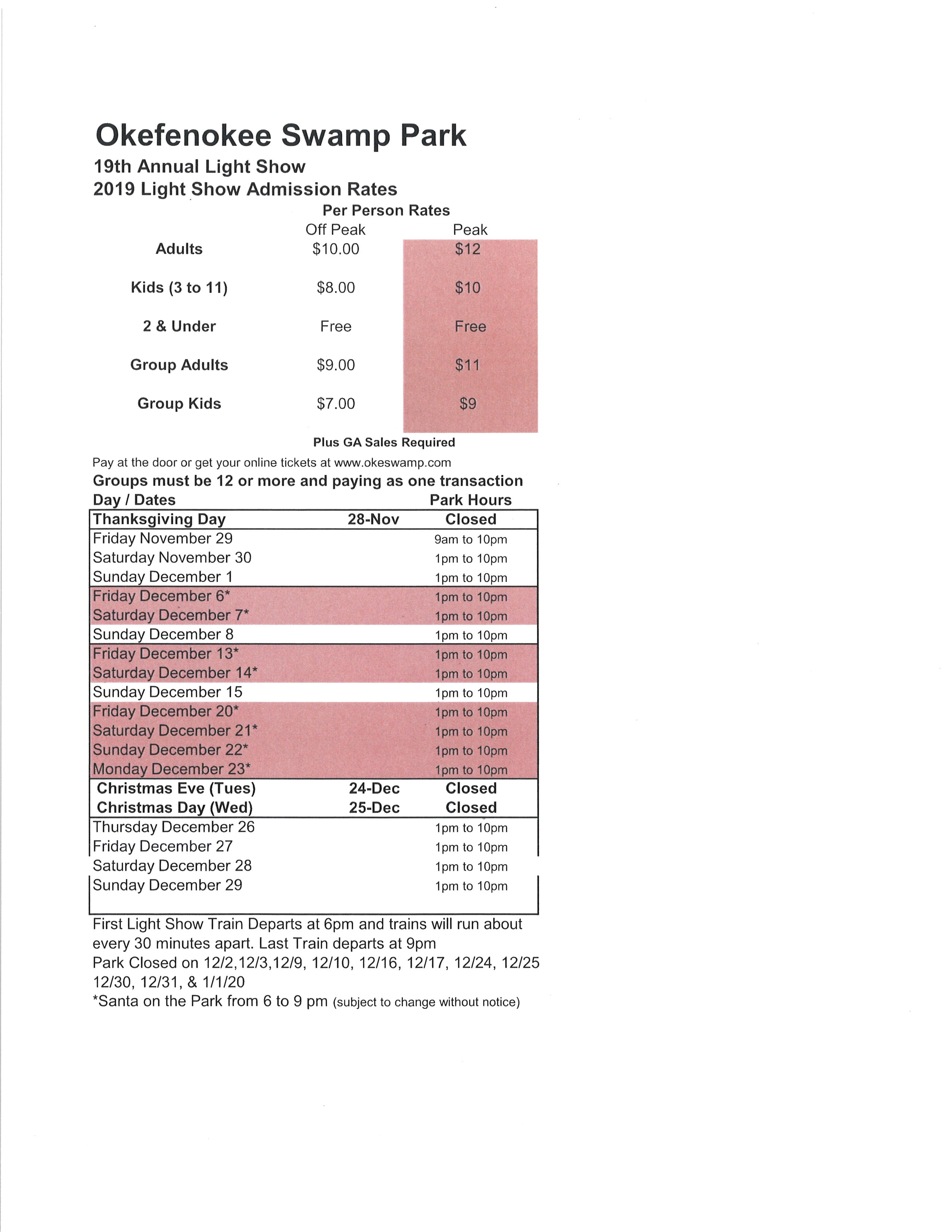 ADD PAGE
As you navigate our website, you can use the "Add Page to Report" button to add any page or property to a custom report that you can print out or save.